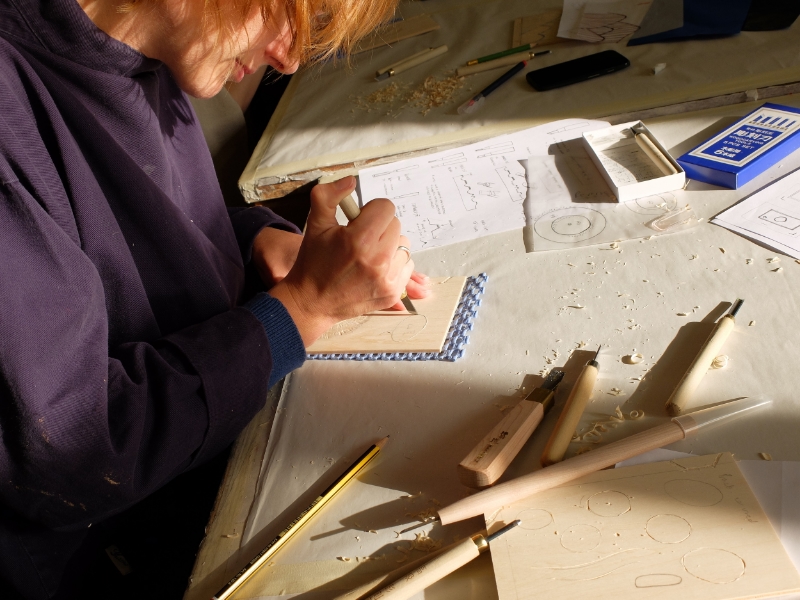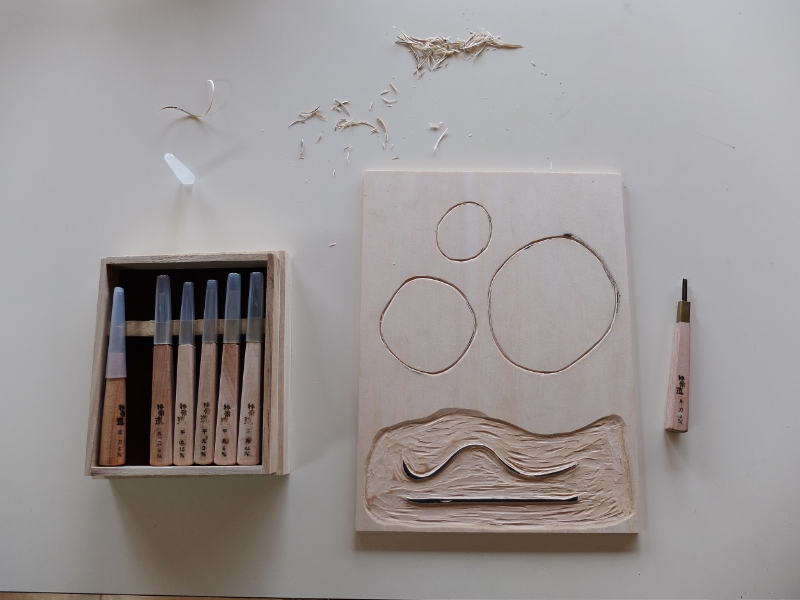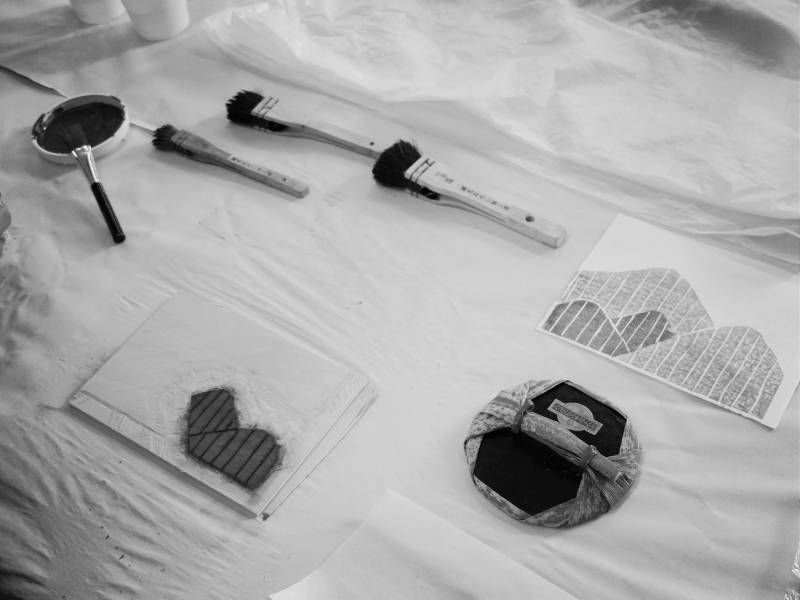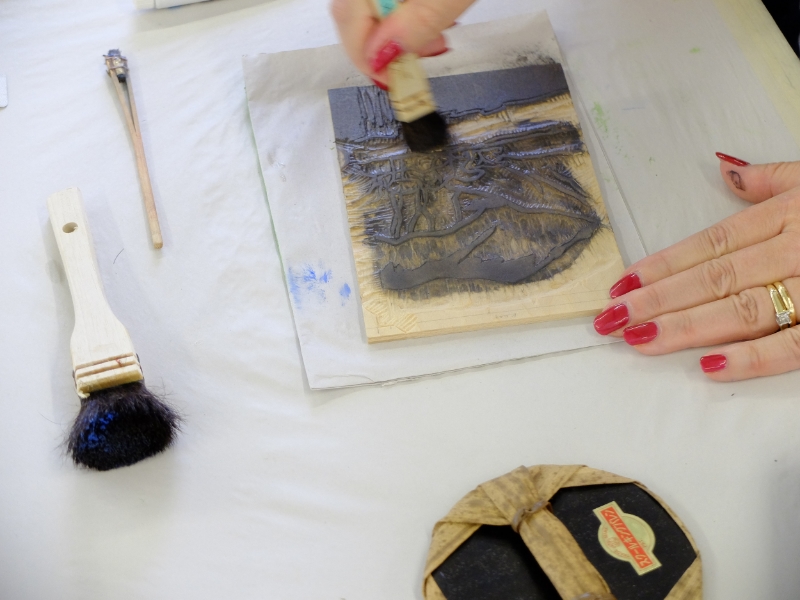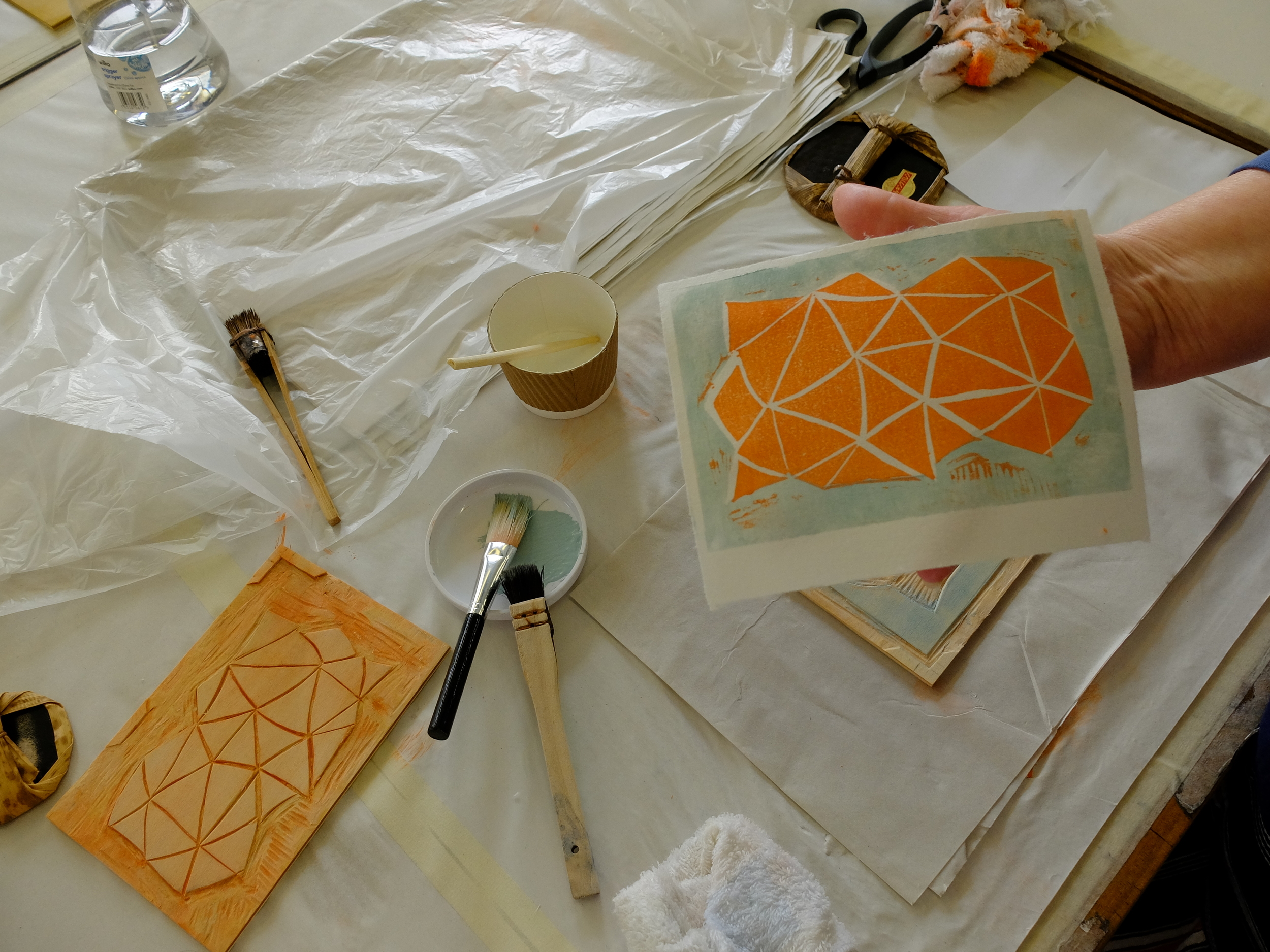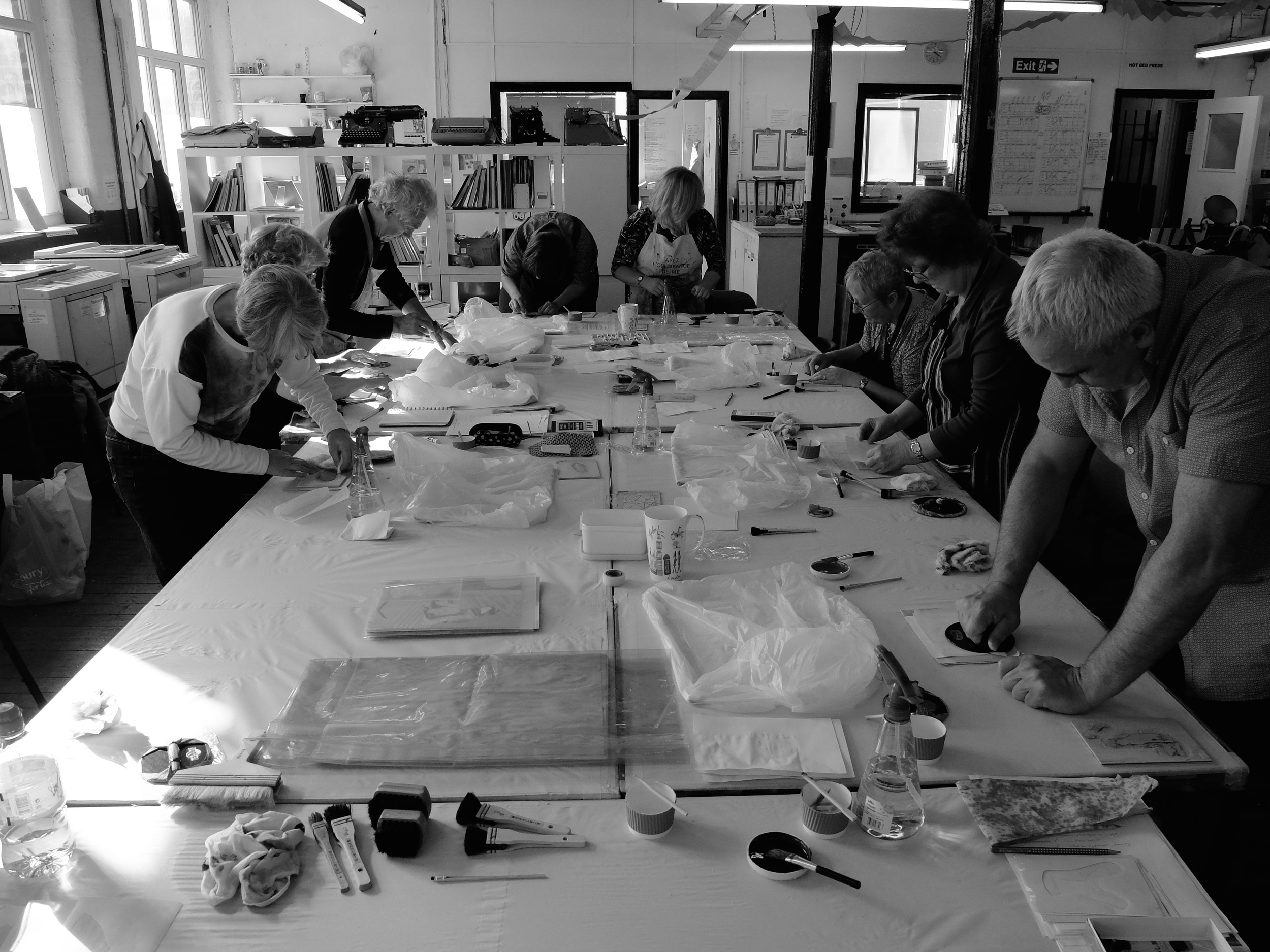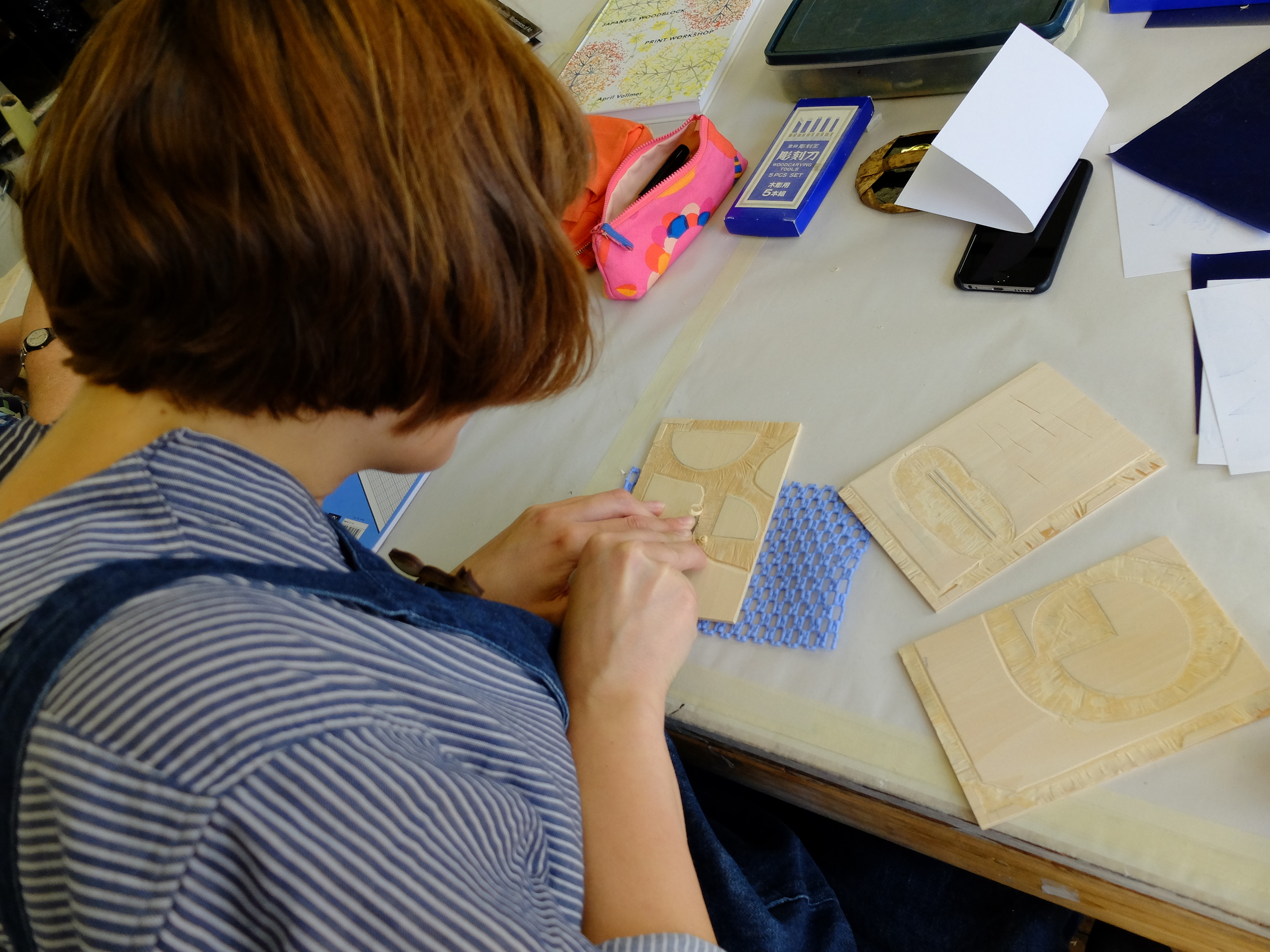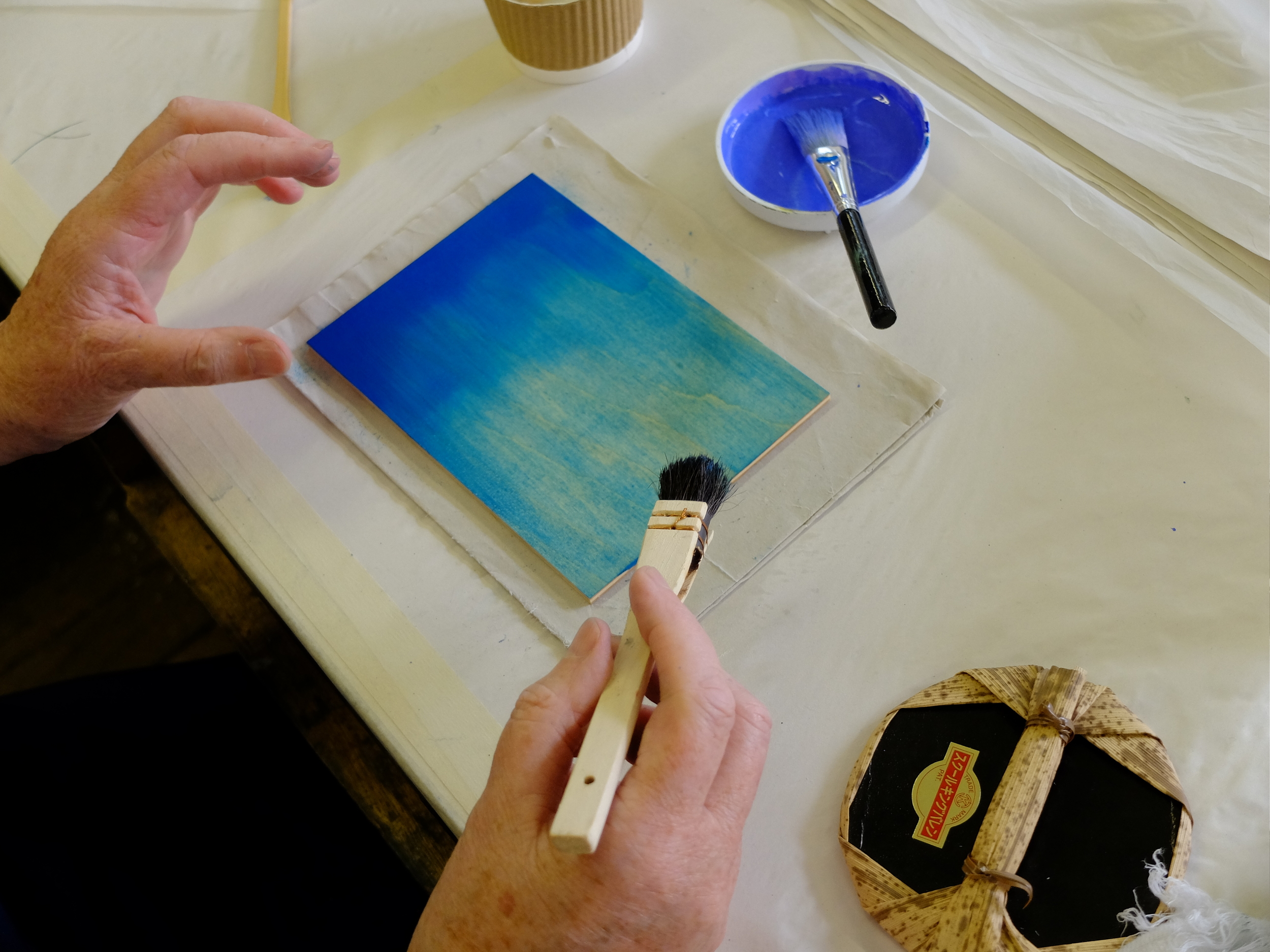 Japanese Water-based Woodcut Printmaking (Mokuhanga)
Mokuhanga is perfect for artists interested in a non-toxic, table-top printmaking technique. Over the course of the weekend you will learn the basic skills to transfer and carve a 'key line' and colour separation blocks, in the tradition of Japanese Ukiyo-e printmaking. With no press required, only a hand held barren, you will learn techniques to achieve various print effects, from 'sesame printing' to 'bokashi' (gradation), while registering your multi-block image through the simple traditional 'kento' system. You will be sure to fall in love with both the process and results of this accessible, water-based printmaking method which provides endless possibilities.
Some recent feedback from a participant on this course ...
"It was fabulous. Lucy is such a patient, inspirational teacher and I felt I learnt a whole new skill in a weekend. The course numbers were just right and we all got to know each other over the weekend - a good chance to network. I'm now inspired to continue with this form of printing and to use it in my MA project."
A unique 3 day Mokuhanga long weekend workshop is running from Friday 13th - Sunday 16th September 2019 at Highgreen, rural Northumberland. Lunches included. Contact me for details and bookings : lucymayschofield@hotmail.com. PLACES AVAILABLE.
A one day Mokuhanga taster is scheduled on Saturday 21st September 2019 at Northern Print, Newcastle, UK. PLACES AVAILABLE.
An exclusive 4 day retreat at Tilton House is running from Monday 11th - Thursday 14th November 2019, Sussex UK. PLACES AVAILABLE.
A one day workshop in 'Next Steps in Mokuhanga' is running on Saturday 16th November 2019 at Northern Print, Newcastle, UK. PLACES AVAILABLE.