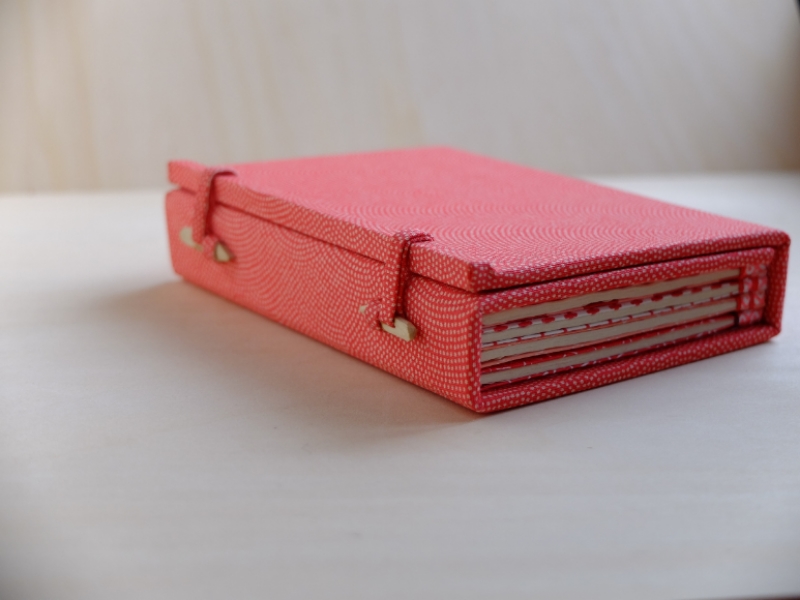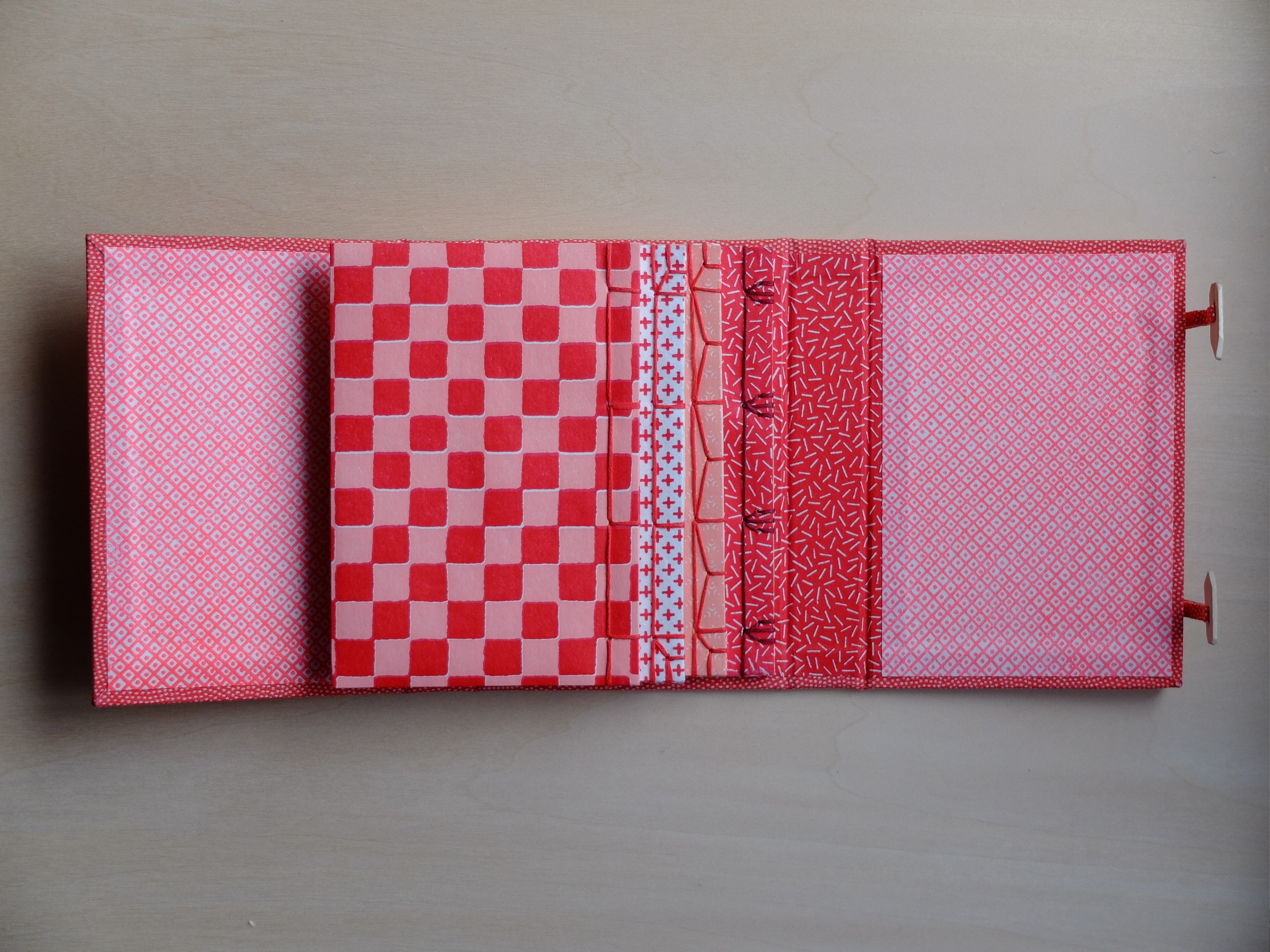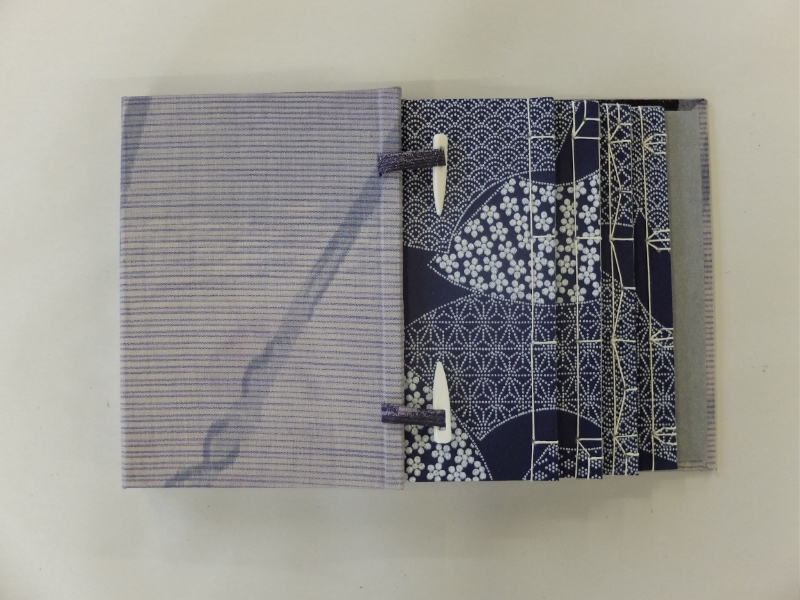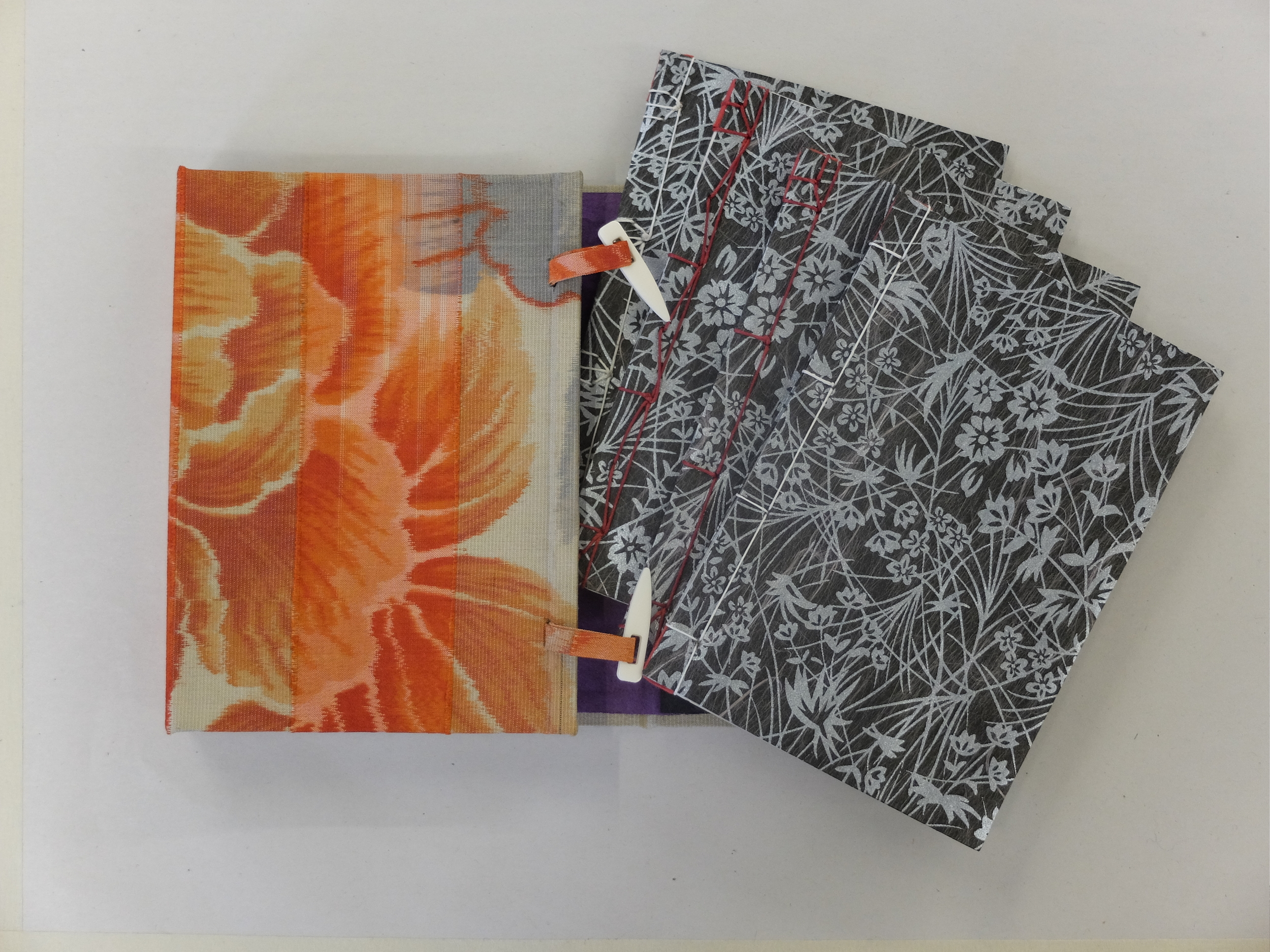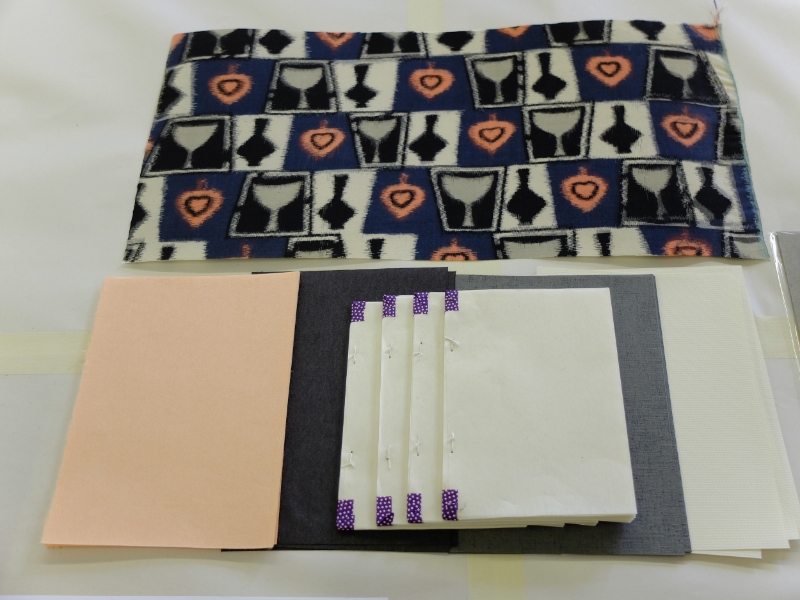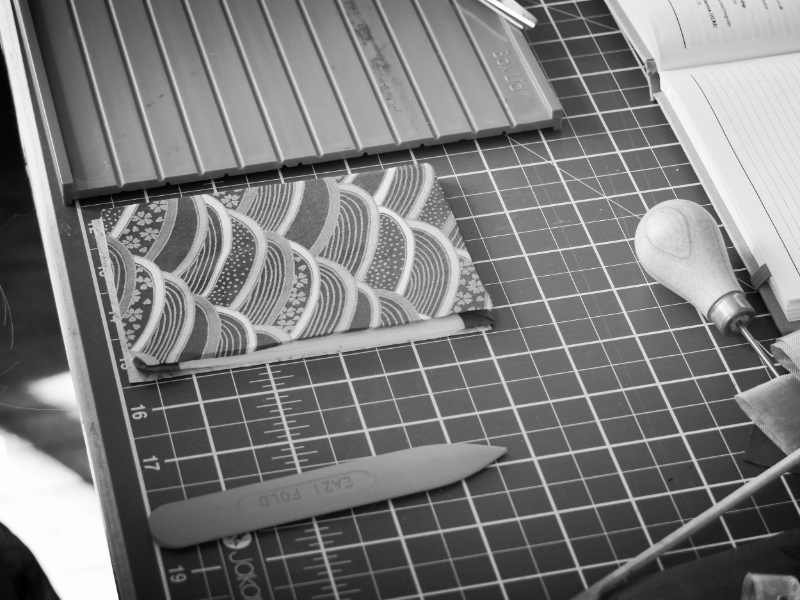 Japanese Bookbinding & Box-making.
This workshop offers the unique experience of combining Japanese paper dyeing, bookbinding and box-making. Learning the techniques to dye papers using suminagashi (Japanese marbling) and Orizome (resist dyeing) to include them as the covers for 5 different Toji binding styles, (four hole, five hole, noble, tortoise shell and hemp leaf) housed within a Hako Chitsu (wrap around box). Using authentic Japanese papers, (washi), and authentic vintage fabrics sourced from Japan, this course provides the opportunity to create a selection of the strongest, most elegant and practical bindings for printmakers and artists' working with the book form and the skills to construct boxes in the future.
A 5 day version of this course 'Japanese Paper Dyeing, Bookbinding and Box-making' is scheduled for Summer School at the wonderful Leicester Print Workshop on 23rd - 27th July 2019.