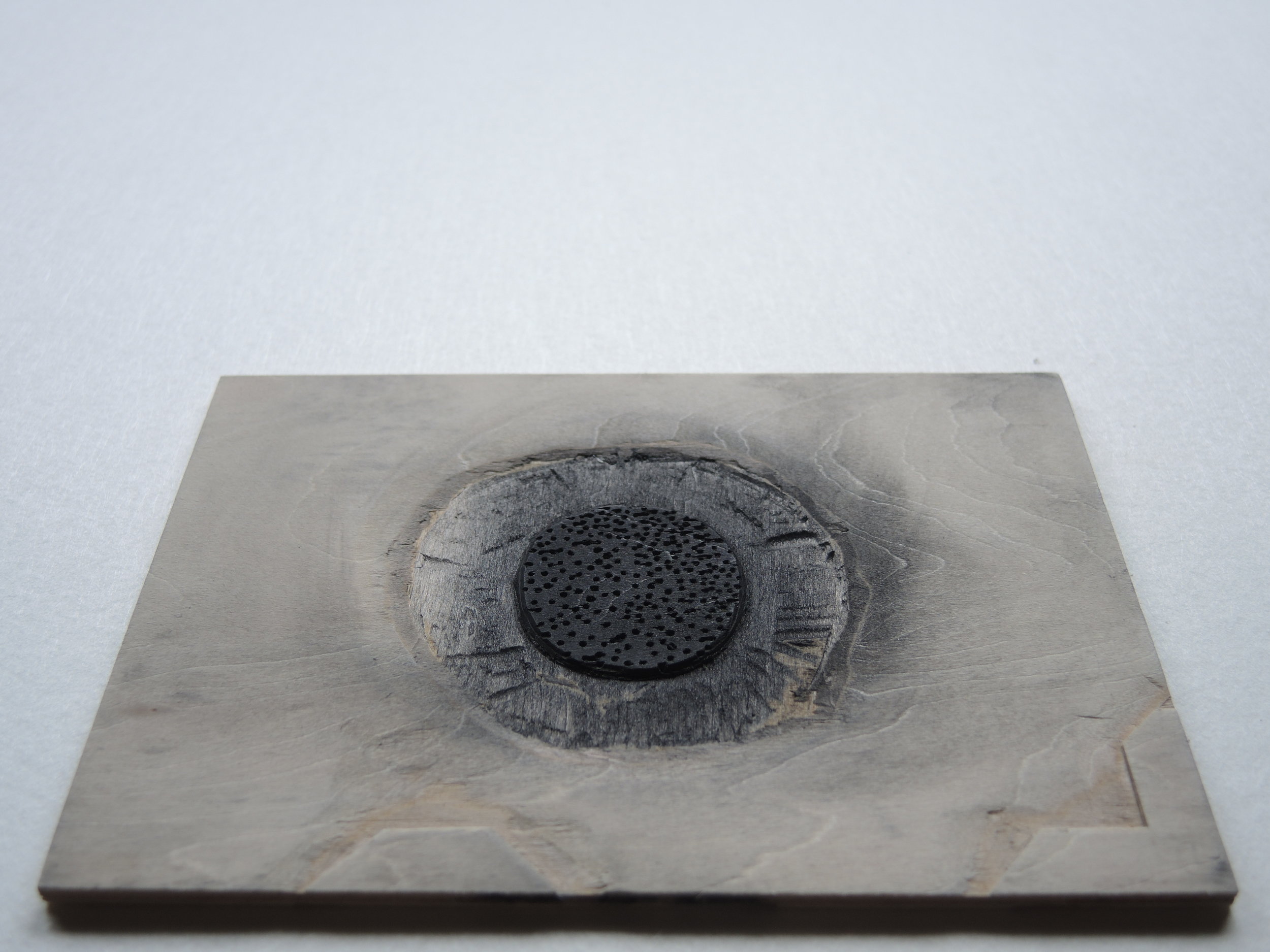 Nature Caress
Thirty weeks of walking out.
Thirty walks, eyes caressing the unfamiliar.
Thirty caresses drawn in wood.
Thirty woodblocks carved with caresses.
Thirty pieces of washi made in Japan.
Thirty pages inked with sumi.
Thirty sumi-stained prints revealed in mirror image.
Thirty memories of the unknown, now embedded in nature caresses.