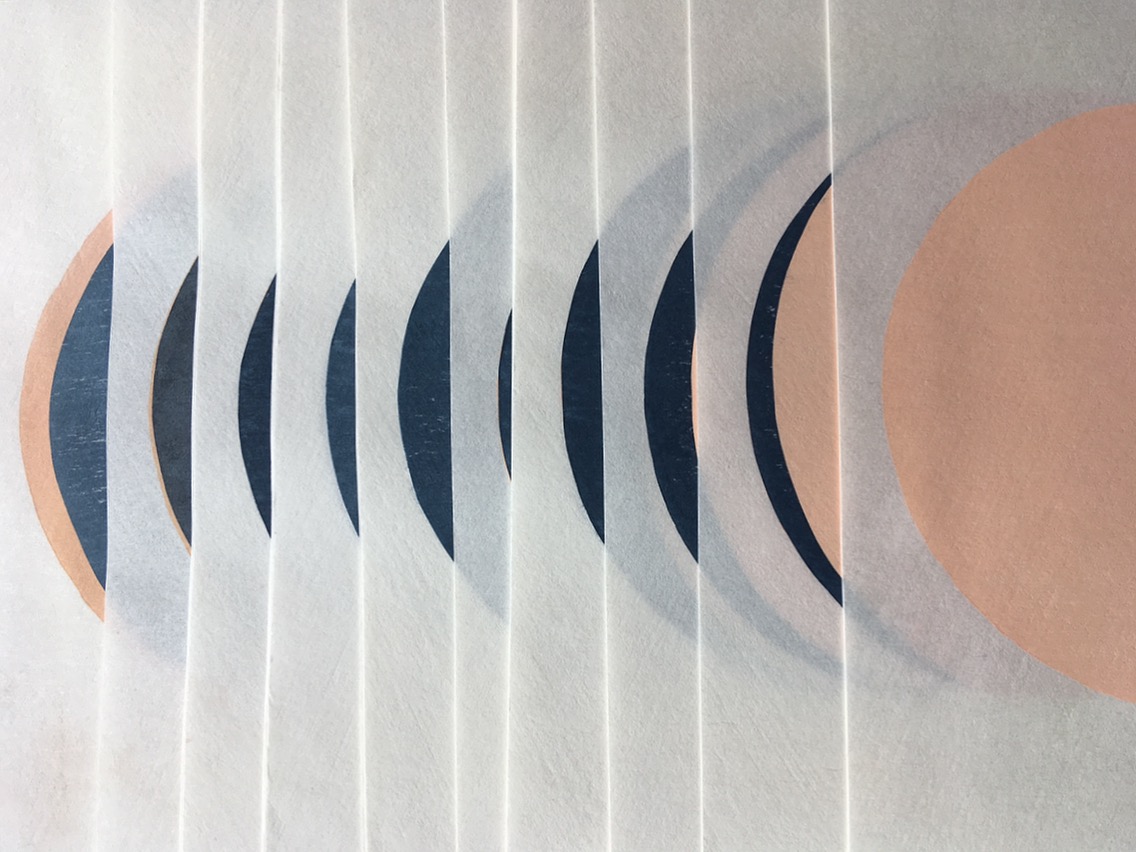 RIDE YOUR PONY, Liverpool Independents Biennial 2018.
PV Thursday 11th Oct 2018, 6-10pm
Exhibition open 12-28th Oct, Wed-Mon, 11-5pm
Liverpool Independents Biennial
George Henry Lees, Houghton Street, Liverpool, UK.
Following the successful launch of Ride Your Pony at Islington Mill in October 2017, 26 participants from across the globe including an array of Designers, Illustrators, Photographers, Artists and Makers were each invited to create a piece of work to exhibit in response to a lucky dip letter of the alphabet for Ride Your Pony #02. The brief asked the participants to use their letter which they received in the post as either an object within their work, or as a starting point for them to begin from.

This year it is a part of the Liverpool Independents Biennial.
I responded to the letter O with 'OO', 28 mokuhanga prints on Japanese washi inspired by the phases of the moon.
http://www.rideyourpony.club/.
https://www.instagram.com/rideyourpony.club/