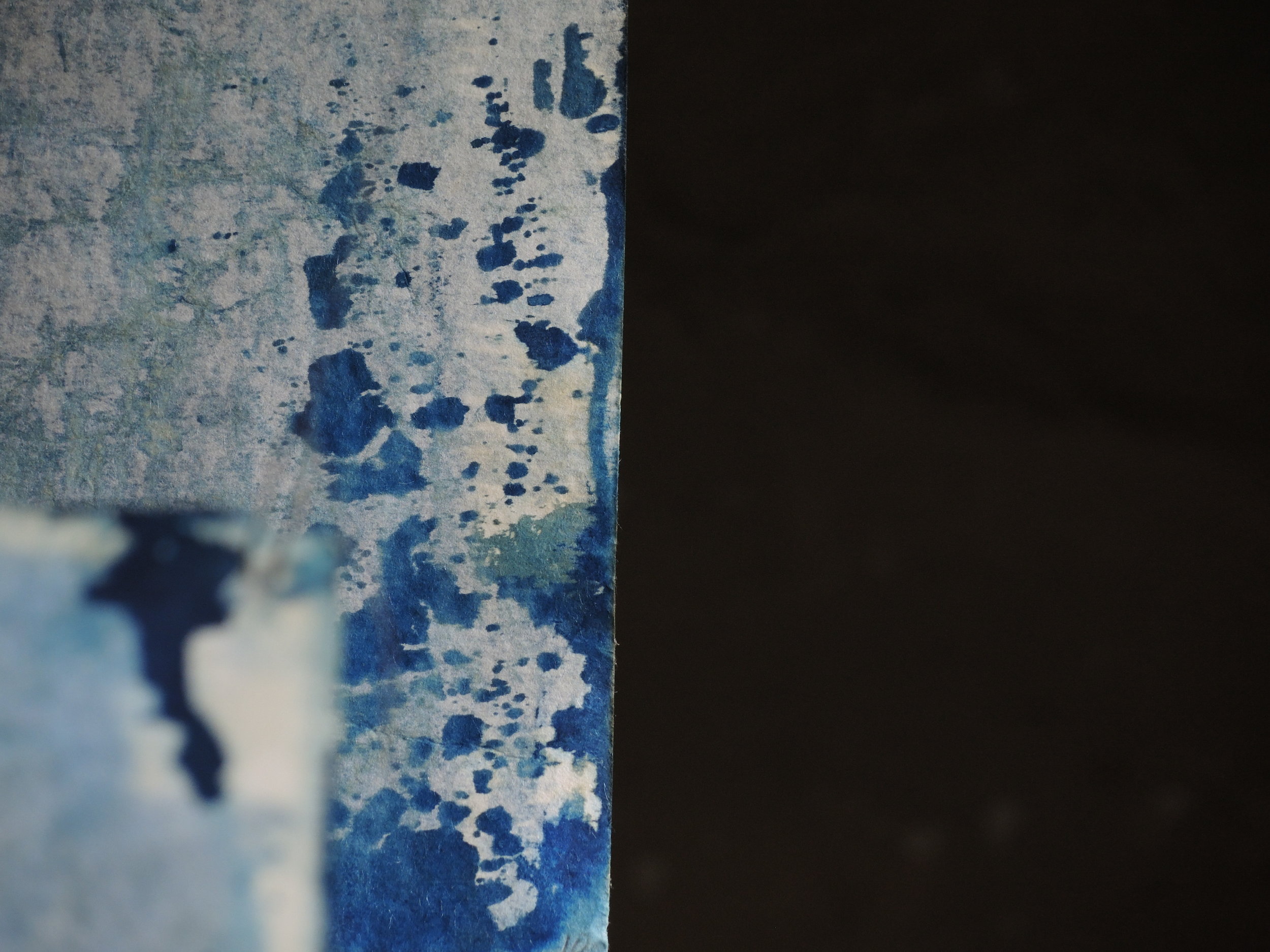 THE BLUE OF DISTANCE
THE BLUE OF DISTANCE at R-Space Gallery, Lisburn, Northern Ireland, 13th January - 9th February 2018.
Opening Reception - Saturday 13th January 2 - 4 pm. Printmaking Taster Workshops Thursday 18th January 11am & 7pm.
Recent Cyanotypes and Mokuhanga prints made during my year long residency with VARC in Northumberland will be shown at R-Space Gallery, Lisburn where I will be in residence for 10 days from January 10th. Join me for a networking evening on Tuesday 16th or for the opening reception.